BULL Forms Texas web app is live in the Google Chrome Web Store.
Good news for all of our users generating Texas Real Estate forms using Chrome as their web browser of choice.  Our web application is now live in the Google Chrome Web Store.  What does this mean for you? First of all, you can easily install the application by heading to the Chrome Web Store and searching for BULL Forms. Once installed, you will be able to easily navigate to BULL Forms Texas and start generating TREC Forms within seconds. We have outlined the steps to installing the application below:
First head to the Chrome Store chrome.google.com/webstore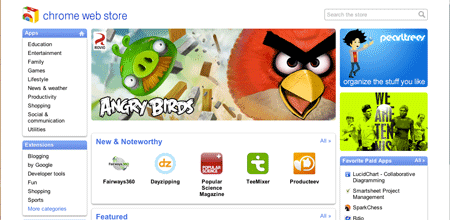 Now search for BULL Forms Texas: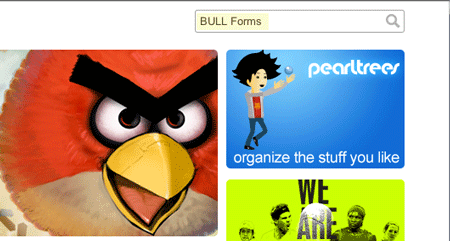 When you reach the results page, go ahead and click on our BULL Forms Mascot, "Bob the Bull"

You will then be taken to the details page: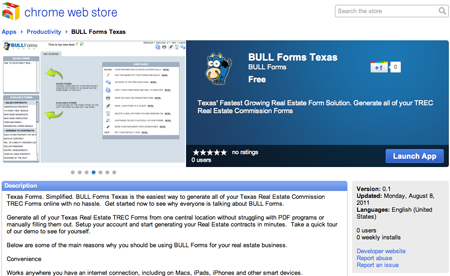 Click on install and the magic will happen behind the scenes.  Now the BULL Forms Texas Web application has been installed into your Chrome Web Browser.  You can access it whenever you start up your computer or open a new tab, as pictured below:

And that is a wrap folks.  Click on "Bob the Bull" and you will be taken to your favorite site for Generating Texas Real Estate Forms.  As always, stay on the lookout for improvements and we will notify you as soon as we have added more functionality to the application.
Thank you,
BULL Forms Team