Selling Texas Acreage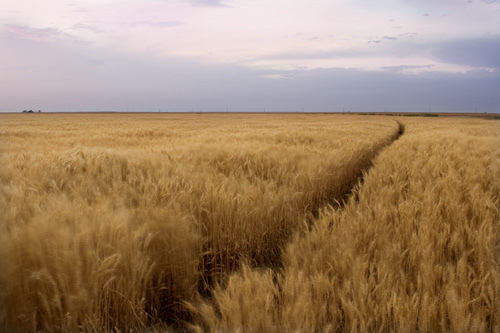 It is important to take a number of factors into consideration when considering selling Texas acreage properties.
Tip #1: Research
Do some research on the best ways for advertising and selling Texas acreage properties. Are all of the properties advertised in the MLS, or is there another listing service that most of the properties are listed in.
Tip #2: Presentation
Often investors are looking for a home so emphasize the house when marketing Texas acreage listings. Ensure that the home is clean, well presented, properly maintained, clutter-free and depersonalized before listing. Any money spent doing this should be seen as an investment as it will help gain a speedy sale at a better price.
Tip #3: Property Lines
All property lines should be clearly marked and all border fencing should be properly maintained. Potential buyers will need to be clear as to exactly what the agent selling Texas acreage is offering for sale.
Tip #4: Law
Make sure that all applicable bylaws that could influence selling Texas acreage is known. Both buyer and purchaser should fully understand any laws that may influence the purchase.
Tip #5: Advertising
Make use of the wide range of free services available online when selling Texas acreage. Sellers using agents can ensure that the agent makes good use of the internet so that the property can be seen by viewers living around the world. A great listing on Multiple Listing Services (MLS) can draw potential buyers to a property and should is great for marketing Texas acreage.
Tip #6: Water Supply
If the land has a water supply, have a chemical test done and provide potential buyers with the results. Sellers who can demonstrate knowledge of water flow rates, the age of the well and quality of the supply will have an edge over those who don't when selling Texas acreage properties.
Tip #7: Local Knowledge
Be prepared to provide information on everything from local road quality to available amenities and services when selling your Texas acreage. This may not always be necessary but it is better to be prepared.
Tip #8: Investment Potential
Offer good reasons why a potential purchaser might want to buy in Texas. Land and property prices in Texas continue to increase and this could offer buyers considerable investment opportunity. Make sure they are aware of this when listing or marketing Texas acreage properties.
Tip #9: Land Surveys
Before embarking on selling Texas acreage, it's wise to have a land survey conducted. This will ensure buyers know exactly what they are buying and prevent any legal issues later on. Hire a professional to survey the land and register it with the relevant authority.
Tip #10: Social Media
Consider using social media and Google Maps when selling Texas acreage. This will ensure that viewers can find the land if it's out of the way and will further promote the land.
It's important to consider all of these factors when selling Texas acreage properties. It is wise to work with professional real estate agents and ensure that they are fully equipped to answer any questions that may arise when dealing with potential purchasers.